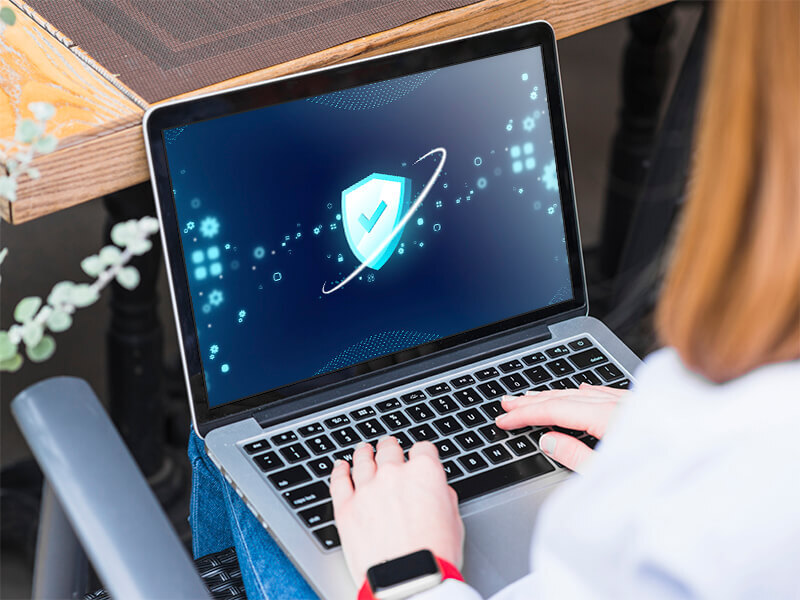 5 things you should do to protect your Mac
How many times have we heard that Mac is a more than secure and unbreakable system? For years, Apple has made its security through obscurity, or in other words, its proprietary software, flagship and brand guarantee.
Today, however, just when Mac is no longer a minority option, Steve Jobs' system has become another favorite target for hackers and cybercriminals. The market has responded to this with the development of specific protection tools for Mac, while Apple works on optimizing its system in each version.
Knowing what kind of tools exist for Mac and which ones are already included in our computer will help us to stay safe and choose the best strategy that fits our needs and use of the equipment.
1. Use computer security tools
Cybersecurity is a universal and necessary practice in all operating systems today. The objective is to ensure protection against attacks and theft by cybercriminals who are looking for personal or confidential information stored on our computers or that enters or leaves them, in order to use it for their own benefit.
What is VPN security?
Cybersecurity tools help us to minimize our footprint on the Internet and thus increase our privacy and security. In this regard, VPN services for Mac stand out, as they incorporate advanced protection technologies capable of connecting to the Internet through intermediate servers, so that our IP address - our identification on the network - is replaced by the IP address of this secure server, without anyone being able to trace our connection.
This type of VPN service also encrypts any information leaving our computer, thus preventing it from being accessed on its journey to its destination. This is essential, for example, when using public Wi-Fi networks to connect to the Internet.
2. Keep the operating system and software up to date
As simple as it may seem, one of the best and easiest ways to protect a Mac is to always have the latest version of the operating system installed and to work with updated software downloaded from the Mac App Store.
System updates usually include security patches, among other things.
How do I update my Mac?
Through the System Preferences Panel of our computer we can set that when there are available updates we receive a notice from MacOs warning us of it or that these updates, whether system data files, security updates or official software are installed automatically.
To check if we are working with the latest versions available and our Mac is up to date we can do it by checking through this same panel if there are updates available at that time. If we have checked the automatic updates option, Mac will do this task for us routinely.
3. Use secure settings
Mac's default security settings can be greatly enhanced by manually configuring the security and privacy terms of our computer.
How to change the Privacy and Security preferences on the Mac?
By accessing the "Privacy" tab of the "Security and Privacy" option of the Control Panel we will have the option to manage what information we allow our computer to make available to others over the Internet or on a network and what applications we allow access to our data and files.
In the same way, but through the "Security" tab, we will be able to incorporate passwords for the access to different tasks and operations of the computer and through the "FileVault" tool we will be able to ensure the encryption, for example, of our personal information or certain documents for which a password will be required to unblock them.
4. Use an Antivirus for Mac
There are antivirus programs developed specifically for Mac. Some of them are special for certain threats, although in general most of them offer a wide range of services to help us keep our computers safe.
Which is the best antivirus for Mac?
The range of antivirus for Mac, free and paid, is nowadays much wider than a few years ago, highlighting among the most complete and advanced, antivirus with malware protection functions in real time, tools against digital identity theft, protection against spyware or advanced detection and removal of blackmail programs.
5. Make regular backups
Apple has a native function, Time Machine, which makes backup copies of our hard disk on a separate secondary disk, so that if for any reason we suffer an attack or a breakdown we can recover all the information.
Many antiviruses offer a backup service, backup or backup similar but in the cloud, as a preventive measure against writing errors on the disk, theft of devices or even against data hijacking or ransomware.
Related content
Other contents of interest