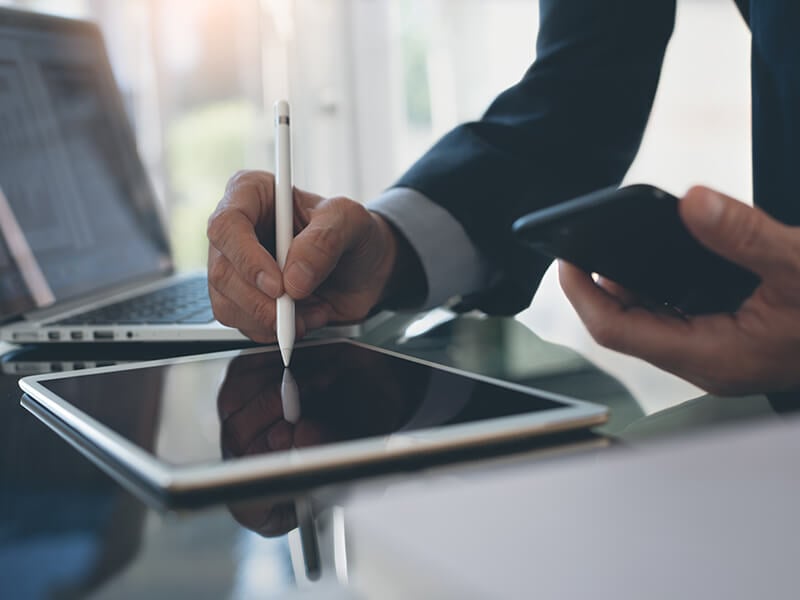 When a document needs to be signed by one or more people, the usual thing, until now, has been to print it and stamp by hand the necessary signatures to validate or make its content official. This requires paper, printer, ink, but above all access to the document by all signatories, which is not always easy due to geographical location, availability, timing, etc.
With teleworking on the rise and a growing globalization of business, these drawbacks have become more evident than ever, although they have found a quick and effective solution in electronic signatures.
What is an electronic signature for?
The electronic signature is a digital validation system for documents that unequivocally identifies the signatory. The electronic signature is assimilated to the handwritten signature and therefore its digital stamping on a document gives it the same validity, as it would have had with a handwritten signature.
What are the advantages of electronic signatures?
Electronic signatures simplify document management processes that require the validation of documents such as pdf signatures, facilitating remote signing by one or more people regardless of where they are located, or the situation or time of day they receive them.
This flexibility contributes to the efficiency and agility of this type of procedure and being a secure signature system, it is suitable and useful in many areas related to business management, administrative management, e-commerce, informed consent and many other procedures.
In addition to the versatility, practicality and security of the online PDF signature, we must also point out, as a great advantage of this process, its contribution to paperless.
How to sign electronically?
The electronic signature is easy to implement through tools specifically designed to guarantee not only the correct validation of the cryptographic signature or signatures included in a PDF document, but also that it cannot be altered and that all the necessary signatures required by each situation can be added.
Within the framework of this type of tool, the most advanced ones, in addition to being compatible with any browser and accessible from any type of device - computer, tablet, Smartphone,... -, make it easy to convert PDF any Word, Excel, JPG, PowerPoint... file for signing. They also allow users to request a verifiable digital signature, view the properties of the digital signature and send the document directly by email to the signatories and once signed, forward it to all parties to download it. In addition, to guarantee the privacy of the documents and the security of the online signatures, these transfers are made through encrypted files with TLS encryption.
Also, when we sign documents using this type of tool, they offer the option of including a LTV (Long Term Validation) time stamp that certifies the validity of the signature in the long term.
For all these reasons, tools for signing PDF documents with electronic signatures are now a must for companies and businesses in all areas where process optimization, security and sustainability are a priority.
Related content
Other contents of interest