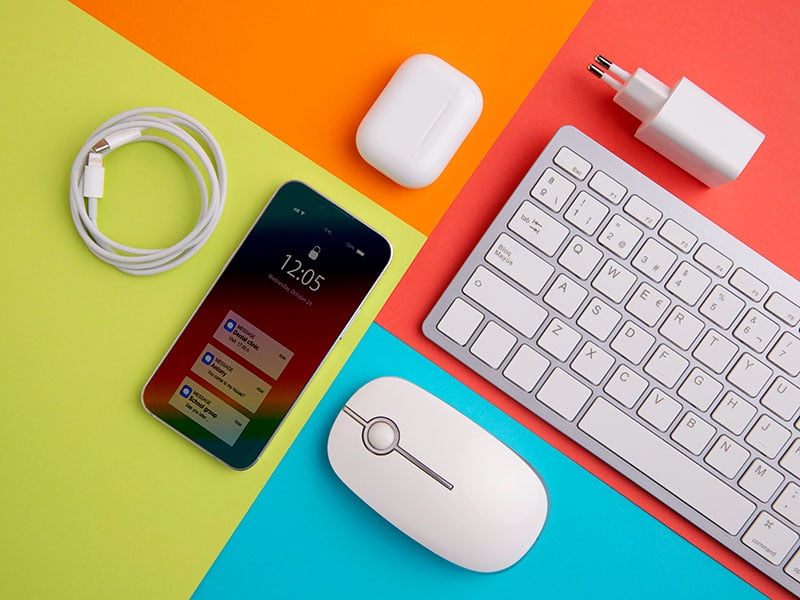 The Spanish Organization of Consumers and Users (OCU) has filed a class action lawsuit against Apple for the planned obsolescence of their iPhone 6 and has agreed to pay the costs of the trial to the 400,000 affected in Spain.
The OCU considers this planned obsolescence a deceptive commercial practice that violates consumer protection regulations and demands compensation for Spanish users for an amount that ranges between 99 and 189 euros. This figure comes from the sum of the amount of the battery (between 29 and 89 euros, depending on whether or not the replacement plan was accepted), plus 10% of the purchase price of the mobile (between 699 and 999 euros, depending on the model).
According to the OCU lawsuit, Apple has acted fraudulently by hiding information from users, and considers that the technology company updated the software in the different models of the iPhone 6 to mask the performance problems of its batteries, knowing that this would cause a slowdown. and loss of phone performance.
This practice, said OCU, conditioned consumers to renew their iPhones, causing them an economic loss that amounts to between 40 and 80 million euros, approximately.
The complaint against Apple is one more action from the OCU to encourage affected users to fight against planned obsolescence.
Related content
Other contents of interest