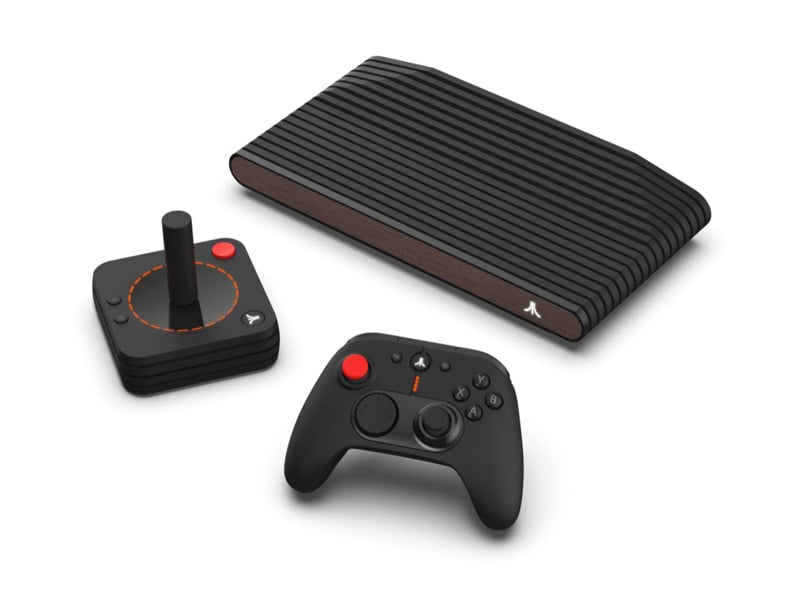 Atari has announced the launch of Atari VCS, its retro mini-console on which they have been working for the last three years and with users will be able to access classic games as well as digital entertainment.
Atari VCS is presented as a hybrid console with a videogame console and computer functions inspired by the design of the Atari 2600, as can be seen in the chassis of the equipment, with a matte black body riddled with horizontal stripes and a wooden front.
The mini-console is powered by the AMD Ryzen R1606G processor, which streams video in 4K and has support for PC gaming. In this PC mode, the Atari VCS is compatible with operating systems such as Windows, ChromeOS or Ubuntu, features Google productivity solutions and offers the possibility to expand the internal storage.
The mini-console, which comes with a joystick and game controller, provides access to a catalog of 100 classic games, streaming entertainment platforms and productivity tools. It can also be connected to a TV and has access to Antstream or Game Jolt libraries, and to different computer game libraries in PC mode. It also allows viewing content from the most popular streaming and social platforms, such as Netflix, Disney+, Prime Video, Facebook, Twitter, Twitch ...
Atari VCS is now available for pre-order for $399.99.
Related content
Other contents of interest